13 tags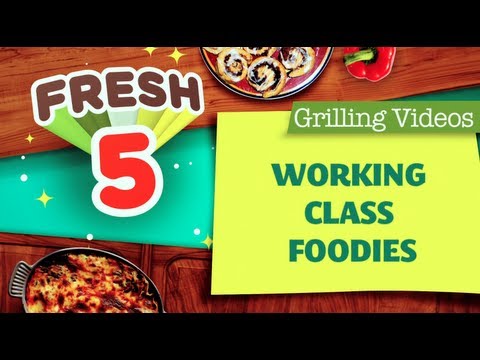 15 tags
12 tags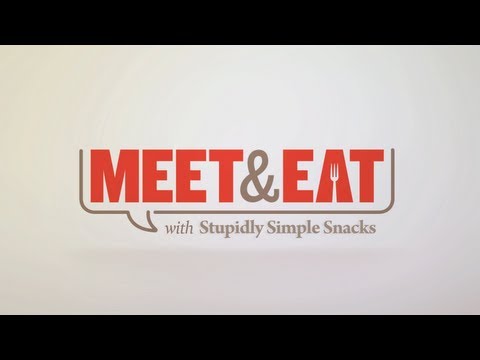 7 tags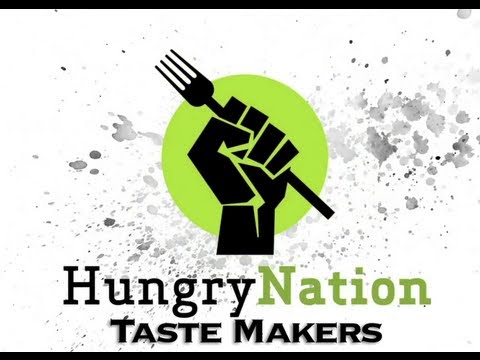 8 tags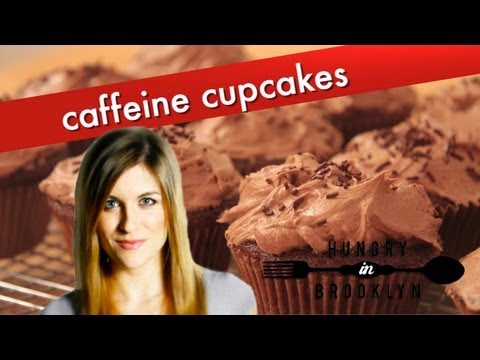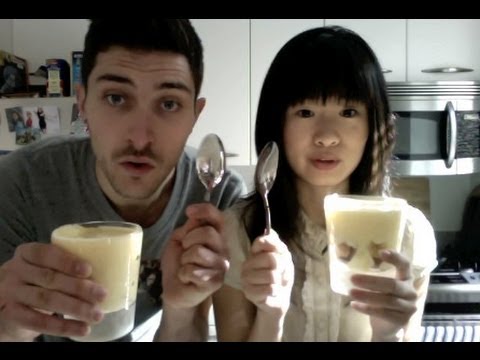 6 tags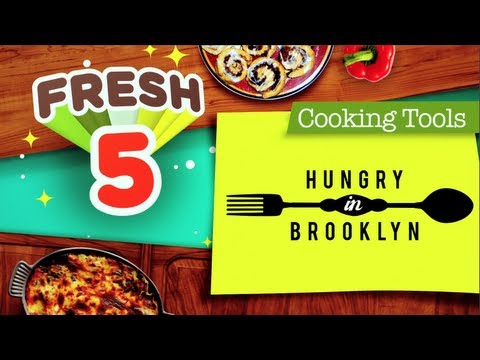 Hungry Nation Has A New Menu!
Happy Culinarians Day, Hungry Nation! Did you know July 25th is national Culinarian Day? Well, thanks to the holiday powers that be – we're looking at you, Hallmark – it is, and what better way to celebrate than by announcing the relaunch of Hungry Nation on August 1st? Culinarian is really just a dressed up word for "chef" or "cook," and the holiday is all about getting your cook on. Whether this...
4 tags
1 tag
Christmas Nougat: Recipe
Hey, Foodies! Click HERE to download and print out the recipe for Flora Lazar's Christmas Nougat. Send in your photos or video of the results, and we'll share them here for everyone to see! Happy Holidays, Working Class Foodies
1 tag
Hanukkah Latkes (Potato Pancakes)
Latkes are more of a phenomenon than a dish for me: once a year, I gorge on latkes, going way past the uncomfortably full stage, and then abstain completely for the other 364 days. I associate more happy memories with latkes than probably any other food in the world and they'd be the centerpiece of my last meal on earth, but it's a one-night-a-year treat. It's not that having a...
1 tag
Viewer Submission: Stephanie's Hot Sauce
Stephanie sent in her recipe for hot sauce, an adaptation of a sauce in Jamie Oliver's cookbook, Jamie's America. Recipe Ingredients  (for a 350 ml bottle): - 2 medium onions, peeled - 2 cloves of garlic - 12 fresh red chillies, stalks cut off (I used 3 mustard habaneros and 3 red thai chillies) - olive oil - 2 teaspoons chilli powder (I use extra hot chilli powder) - 6 tomatoes,...
2 tags
Viewer Submission: Cranberry Pudding!
I know Thanksgiving is now practically ancient history, but I wanted to share with all of you a really unique holiday recipe sent in by Jenn: For the following recipe the only thing I really had to buy was molasses and cranberries, that's why I thought it might be good for your show. My grandmother used to make cranberry pudding every Thanksgiving and Christmas. It was always my...
1 tag
Thanksgiving Leftovers: NotEatingOutInNY.com...
Rebecca's Thoughts A sad irony of Thanksgiving is that I often get so caught up in the cooking that I barricade myself into solitary confinement in the kitchen and miss out on all the friends and family, the celebration of community that Thanksgiving is supposed to be about. So teaming up to  tackle Thanksgiving leftovers with Cathy Erway was a double pleasure: I've long enjoyed...
1 tag
Viewer Submission: Beeramisu
After seeing our Thanksgiving dessert episode where we made a no-bake beeramisu, Netaly wrote into us with a fantastic gluten-free version of beeramisu/tiramisu: Since I'm Gluten intolerant, I used the traditional coffee and brandy, and used really good Italian gluten-free cookies instead of lady fingers.  I followed your exact recipe with the rest…  It came out great! i was so happy....
1 tag
Halloween Candy & Jelly Bean Costumes
Rebecca as a Jelly Belly; a young & beardless Max Growing up, our dad owned a few candy stores on the Gulf Coast of Florida. We always had the best candy to give out at Halloween, in exchange for which Rebecca spent one day a year waddling around the Brandon TownCenter Mall in an inflatable JellyBelly jelly bean suit. Why? Because dads are all about embarrassing their daughters. Also...
1 tag
Thanksgiving Pt 1
Rebecca's Thoughts Thanksgiving is about tradition. That's what excites us: remembering the holidays past, the excess, the gluttony, the uncles passed out in front of the football game with their belts hanging limply across their laps. We think of glossy brown turkeys and pillowy stuffing, but how much of those memories are real and how much are they products of time and...
1 tag
Bo Ssam: Recipe
Ingredients 1 (8- to 10-pound) bone-in pork shoulder or pork butt 1 cup granulated sugar 1 cup plus 1 tablespoon coarse salt 7 tablespoons light-brown sugar 12 oysters, shucked, for serving (optional) 1 cup Napa Cabbage Kimchi, for serving 1 cup Napa Cabbage Kimchi, pureed, for serving 1 cup Ginger-Scallion Sauce, for serving 1 cup Jalapeño-Garlic sauce, for serving 2 cups steamed...
1 tag
Bo Ssam: A Love Letter by Max
I don't know if I believe in love at first sight, but the first time I saw the bo ssam, I fell in love. Salt-and-sugar cured pork butt roasted until unbearably tender, covered with a layer of salty, crackling skin? Smother it in spicy, vibrant sauces and let the juices run down your chin? Oh, baby. I still remember the first time I broke off a piece of crisp pork skin, a few meaty morsels...
1 tag
Halloween Candy: Recipes
Here are the recipes we used for this episode. Let us know if you try them and what changes or adaptations you make! Pumpkin Seed Brittle adapted from Dan Barber 1 3/4 cups sugar 3/4 cup water 1 1/2 cups glucose syrup (or corn syrup) 3 cups pumpkin seeds (hulled and raw) 2 teaspoons fine sea salt 2 tablespoons butter 1 teaspoon vanilla extract 3/4 teaspoon baking soda ...